Like many collectors, I like to explore and find new things that interest me. My first jewelry collection, over 30 years ago, was hand painted porcelain brooches.  I loved their delicacy, and tried to imagine the stories of the artists who painted them. That little collection sprouted into a general passion for vintage and antique jewelry, and has grown into many branches of interest on my "jewelry collecting tree."
One collecting area that continues to intrigue and delight me is sterling silver enameled jewelry.
Adding color to fine jewelry is an art form, and includes such skilled techniques as guilloché and champlevé enameling.
Guilloché enamel is produced by engine turning a design on metal, creating beautiful, often radiating patterns, and filling it with translucent enamel. Basse-taille enamel differs from guilloché in that the surface is engraved by hand, rather than by machine.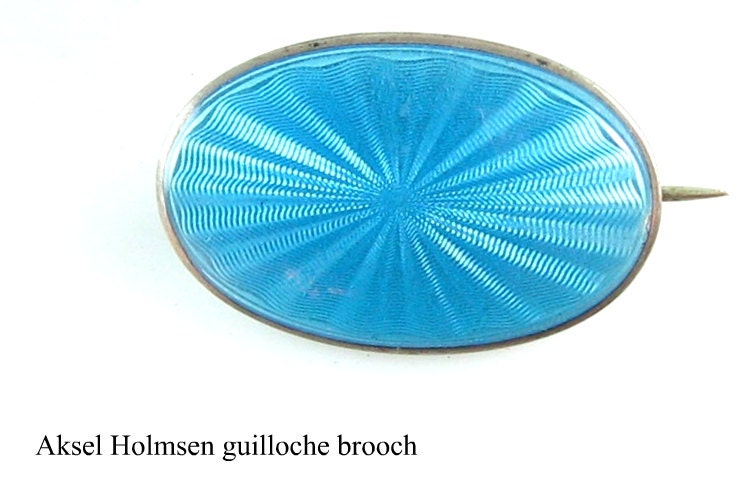 Champlevé enamel uses opaque or translucent enamel to fill in engraved, stamped, or etched depressions in a groundplate. In better quality jewelry, the enameling material is "vitreous" (fused powdered glass fired onto a substrate).
In the examples shown here, the groundplates are made of sterling silver 925.
I love the Art Deco era, and enameled sterling lent itself to the geometric styles of the 1920s and 1930's. This wonderful champleve set is what I lovingly refer to as "deco bubbles jewelry."  Note the complementary enamel colors and their variations, including shading.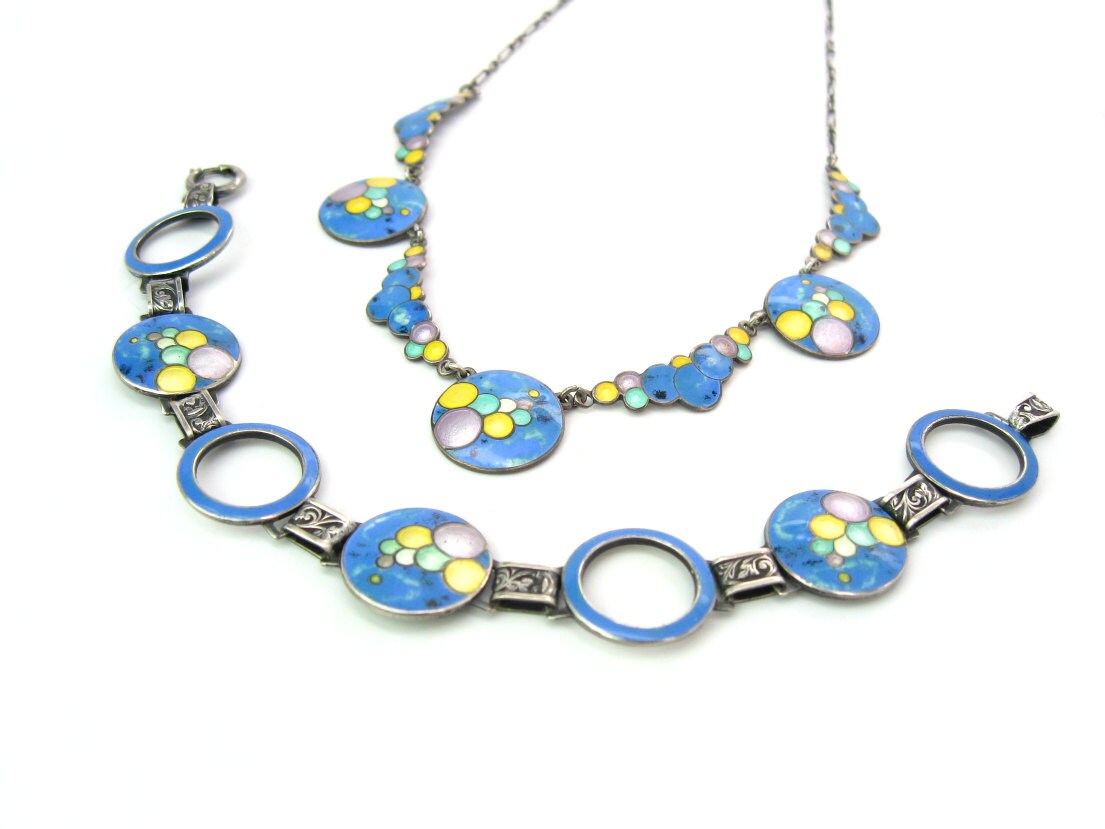 And then I discovered figurals! All manner of creatures, great and small, including dogs, turtles, a thoroughbred with rider, and birds. All (but one) of these charming brooches were made in Germany, including those by the designer Alice Caviness, c. 1960's.  Marcasite accents add just the right amount of  glitter.  The turtle without marcasites (lower right) was made by Beau Jewels.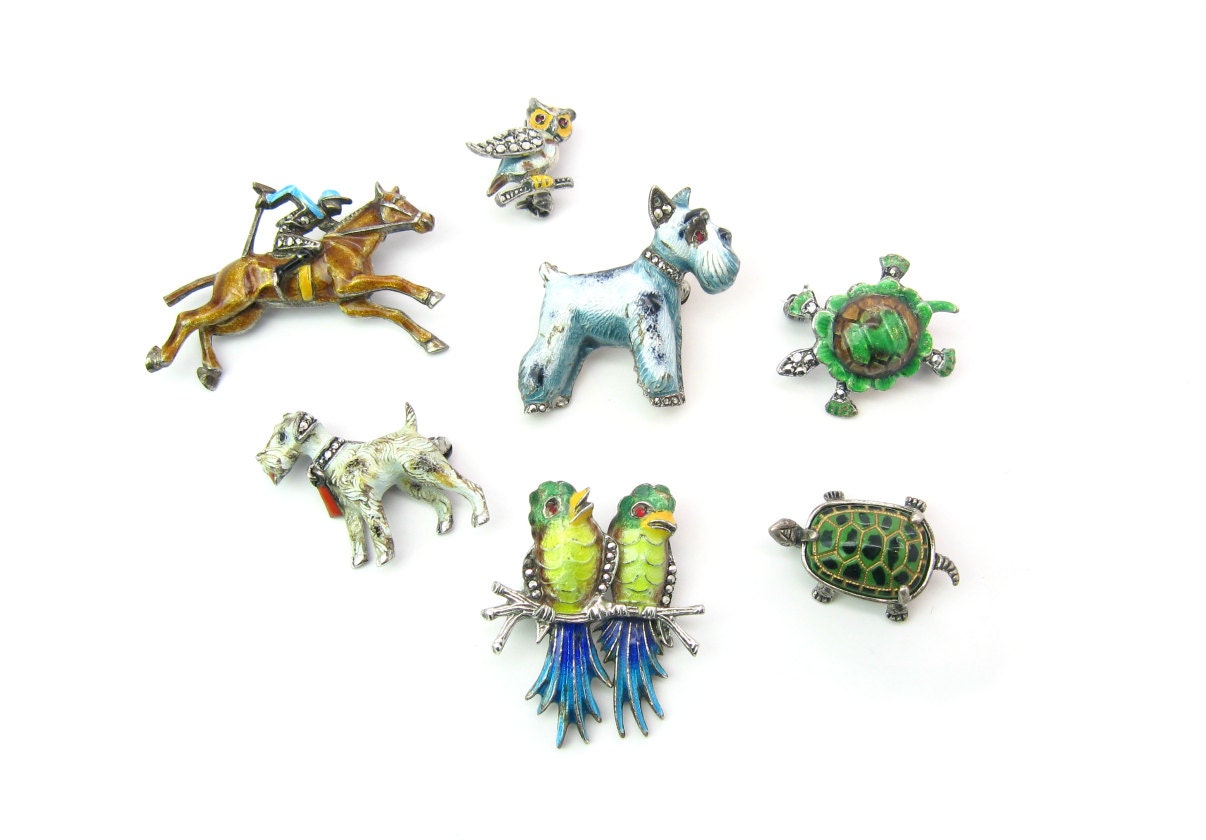 Here are two whimsical selections currently available in our shop:  both Made in Germany; the poodle by Alice Caviness.  Don't they capture each animal's true spirit?
Donkey
available here:  http://bit.ly/2syCzVw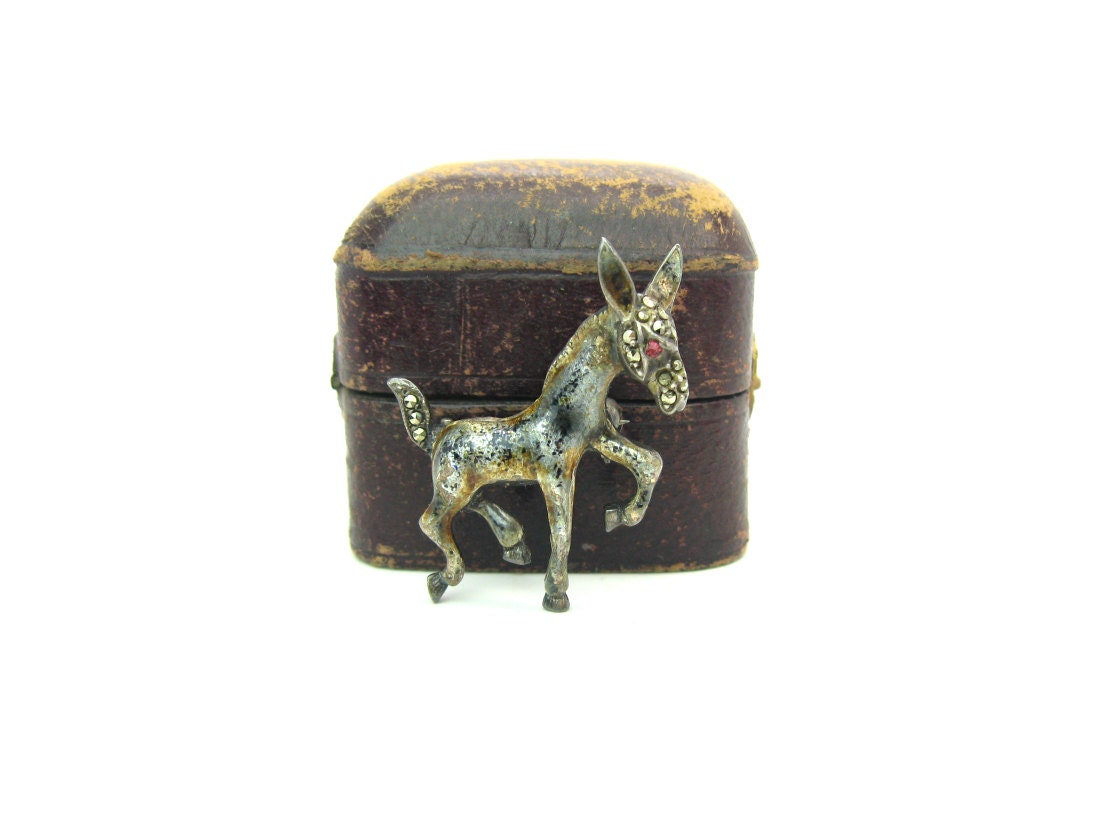 Poodle
available here:  http://bit.ly/2s5A9No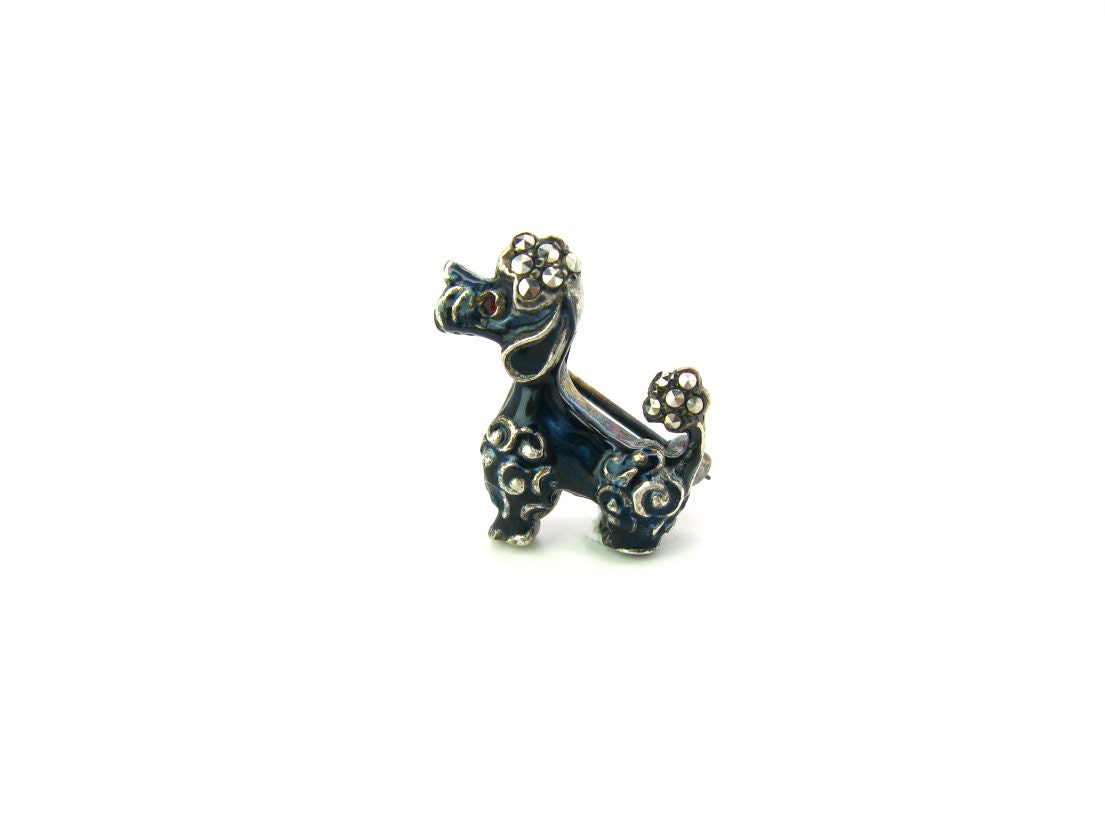 I love the vivid colors of Scandinavian jewelry, as well as the stark white guilloché enamels, which I feel is a reflection of the winter landscapes of Norway, Sweden, Finland, and Denmark.   Both are older pieces, with C-clasps.  The feather brooch is champleve enamel.  The guilloche silhouette brooch was one of the first enamels I found on my collecting journey.  Reindeer are especially central to Norwegian culture. Gold stars and accents within the piece add another dimension.  I have never seen another like it.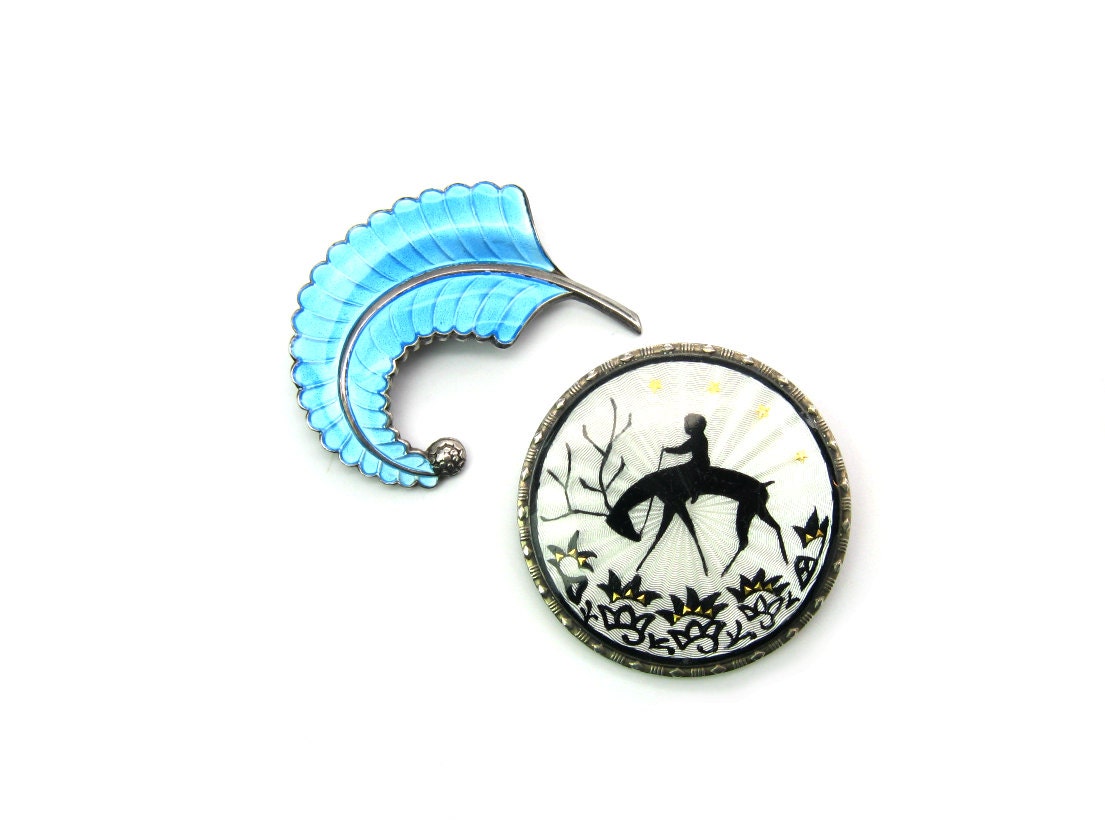 As compared with the always extraordinary Fabergé eggs once made for kings and queens, enameled jewelry of the types shown here, are available to any person willing to seek out their fine craftsmanship and endearing whimsy.  Flea markets and experienced dealers, alike, are great places to hunt for these beautiful treasures. 
I love wearing these miniature works of art!  People find them surprising, with their expressive details and bright translucent colors.
#collecting #vintagejewelry #antiquejewelry #enamels #sterlingsilver #bohemiantrading 
 All rights reserved © Bohemian Trading Company 2017